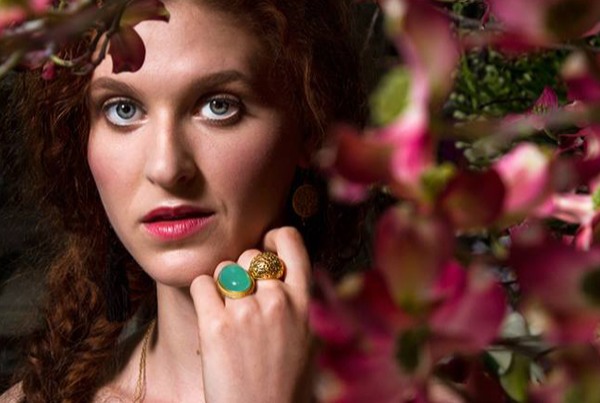 My first professional photo shoot was for good friend Tanya Coelho, owner and designer at Zefyr Eco Jewels. Stage One was a traditional studio shoot, where we worked through hundreds of pieces of Tanya's jewelry worn by the model, Maddie. Precision of detail was a must and there was little room for error – the primary challenge in the studio was getting the exposure right for each of the different metals involved.
Stage Two was an editorial shoot at a Paddington florist, where for me it was was more about capturing the 'feeling' Tanya wanted for Zefyr in Maddie's eyes and expression. For research I looked at pre-raphaelite paintings rather than fashion magazines, experimenting with my Speedlight flash off the camera to get the light coming in from a variety of angles and generating the depth that so often reveals character.
Both parts of the shoot were a success, and Zefyr currently uses the images for a variety of marketing, including banners, magazine advertising and on social media. Tanya's online store can be found here: http://www.zefyrjewels.com.au/. On weekends you can find Zefyr at the Rocks Market in Sydney, and look out for my photos on a banner!